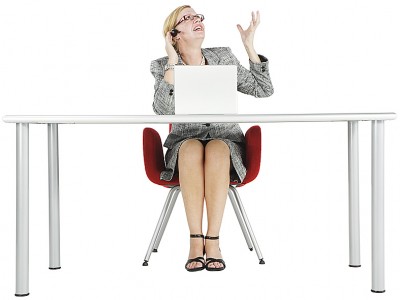 If you've never worked with a virtual assistant before, it can be kind of tricky figuring out how much time you actually need to purchase. Virtual Assistants can generally get tasks done quicker and more efficiently than the average person because this is their area of expertise and they typically have very few distractions.
Here is a list of 20 tasks that can be completed by a skilled virtual assistant in one hour.
1. Create a viable prospect list of 20-30 contacts
2. Create an email marketing campaign
3. Create a PowerPoint presentation (granted all of the research has been done)
4. Build a custom spreadsheet
5. Transcribe approximately 20 minutes of audio
6. Submit an article to 5-10 article marketing directories
7. Edit and proof 3-5 pages of web copy
8. Create a fillable form
9. Edit a 30 minute audio using audacity or similar program
10. Format and submit an article online
11. Write 1 blog entry
12. Design print ready company letterhead
13. Write and stamp 15 handwritten thank you cards
14. Stuff, seal and stamp 50-100 direct mailing pieces
15. Type 3-5 handwritten pages
16. Enter 50-75 contacts into an excel spreadsheet
17. Create a header or banner for a website
18. Edit and proof a 5 page report
19. Call at least 25 contacts or prospects
20. Book a flight, hotel and car rental reservations
This list is just a sample of what you can get for just one hour of virtual support. Most small business owners only really need 10-30 hours per month. It doesn't seem like much time, but you would definitely be surprised at how quickly your VA can help you turn your business around.
_______________________
Trena Stubbs is the owner of Apex Virtual Solutions. Key services include website design/maintenance, online marketing, administrative support and customer service support. Visit http://www.apexassisting.com to sign up for our newsletter and receive free valuable small business tips and resources.