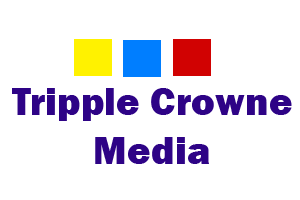 One of my pet peeves when designing a website is getting a distorted logo file from a client. In many instances, they come to me with their logo in hand. I know that it can be a bit frustrating because they're giving me what their logo designer has presented them as a finished product.
What file formats should you be receiving from the finished logo project?
When our team designs a logo, we like to deliver several formats to our clients. Here is a list of the formats we deliver our clients as a final product.
EPS (Encapsulated PostScript): The EPS standard enables users to transfer  high resolution graphics between applications. The logo can be made larger or smaller without losing any of its quality. The EPS file can be used when creating ads, vehicle graphics, brochures, flyers, business cards and various other print projects.
JPG (Joint Photographic Experts Group): The JPG is the most commonly used image format. The JPG file is not a good fit for images that will undergo multiple edits because it will cause a reduction of quality. This especially holds true if you will be cropping or changing the image size.
PNG (Portable Network Graphics): PNG was designed for transferring images onto the internet. This type of file is not recommended for print. PNG is a great option if you want a smaller file without losing the quality of your image.
GIF (Graphic Interchange Format): GIF is a widely used format and is great for projects that require mutliple changes without the loss of quality. This file is good for the web and when you need to save your logo on a transparent background.
TIFF (Tagged Image File Format): TIFF is a great option for use with multiple programs. TIFF is a great option for print projects.
Logo in black
Reversed Logo
Having your logo in multiple formats will ensure that you won't ever need to have your logo re-created for use in future projects. This will save you time and money in the future. It's your logo, you own it and should be able to use it where and as often as you'd like to.