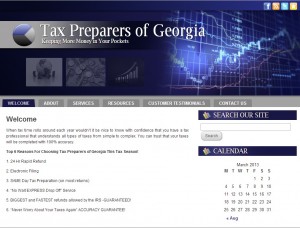 Building a website is a great way to start growing your online visibility. Buyers are becoming more savvy by the minute and you don't want to get left behind.
If you lack the time or resources needed to build a small website for your business, there are several creative design firms that would love to help you get up and running.
Below are a few pages, you'll need to get started. Once your business begins to grow, you can always go back and add additional information.
Home
The home page of your website is typically where visitors will enter your site. This page should be eye catching and contain a summary of what your business, products and services are all about.
Services or Products
The services or products page gives you an opportunity to give in greater detail what you offer prospective buyers. Use this page to showcase your strengths and what solution you offer to a particular problem.
Contact
Always give your prospects a way to contact you. This page can be used to display your phone number, fax number, company address and email address. If you do not want to display your email address, you opt for a contact form instead. Other important information that can be included on this website page would be your hours of operation and driving directions if you have a physical location.
About
This is the page that allows you to "toot" your own horn. This page is where you show that you know your stuff. Demonstrating that you are an expert in your industry builds credibility and trust.
Sitemap
The sitemap is a road map that contains every part of your website. It not only makes it easy for visitor navigation, but it also gives web crawlers/search engines a complete overview of your website. A sitemap is a no-brainer for basic search engine optimization.
There are several pages that can be added to a business website. The pages mentioned in this article are simply a starting point. I would love to hear your feedback or recommendations on other pages you have found helpful to your business website.
If you are currently considering launching a website for your business and you are not sure where to start, contact us today for a free consultation. This consultation is a great time for you to evaluate the pros and cons of having a small business website.
Did you know that we will manually evaluate your small business website at no cost to you? Click here to submit your request for a free website analysis.