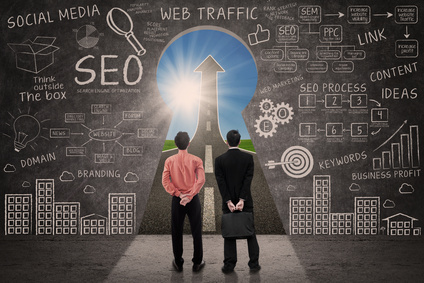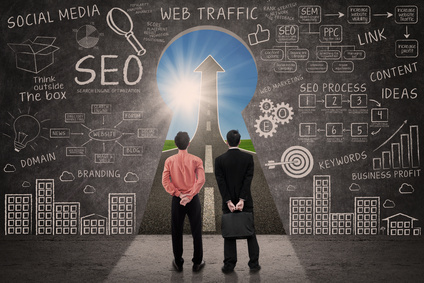 2013 was quite a busy year for SEOs due to many changes and updates that took place right from Hummingbird to Penguin.
SEOs have been kept quite busy understanding these updates and tuning their existing rules around them.
If you are keen on boosting ranks and want to make a mark in this new year it's important to get an understanding of what year 2014 has in store for SEO.
Content Marketing will keep evolving
On the top of any SEO strategy you will always find Content marketing and it has proven to be highly effective as well. Content marketing is predicted to grow more in the year 2014 and the need for high quality genuine content will be in excess. Tapping into the right audience with content that will engage them can be a profitable venture. Also social networks should be involved and explored more to increase the reach towards the right audience and building a reputation for your name.
Mobile SEO will grow more
2014 is supposedly the year in which more and more mobile searches will take place. With an estimate of 6.8 million mobile devices that are being used currently in the market, it is the most common device of choice now. Also Google has ensured that your mobile site performance relatively affects your SEO rankings. If your mobile site is not optimized make sure that you make it perfectly working as it will mean a great deal for SEO in this new year. Such mobile sites should be lighter than their desktop counterparts and should open up with a quick response time.
Understand how Panda, Penguin and Hummingbird works
2013 was a very important year in terms of Google updates when it launched Panda, Penguin and brought out Hummingbird which are targeting towards rich content, provide better relevant searches and remove spam.
Panda and Penguin work more towards making rich, high-quality content get recognition and punishes low-quality posts by moving them down in the searches. This means smaller and poorer quality posts can no longer be worth the SEO time, not even for a short span of time. Google has made it very clear that it wants to punish black-hat link services and even gone to a greater level to penalize a few of them.
The Hummingbird update when launched raised a lot of eyebrows as to how it will affect the SEO world. But ZOG Digital's Jason Squardo has mentioned that it doesn't affect it in the wrong way. In fact Hummingbird changes and removes irrelevant phrases only affecting content which is loaded with massive amounts of keywords.
Authorship will be elevated
Google Authorship is a great way to understand and acknowledge true authors that write high-quality content. This eliminates guest blogging of poor quality and helps in differentiating the content quality for judging a rank. It might happen so that in the year 2014 companies will start asking for Authorship account details while recruiting individuals for their company. It is imperative for authors who haven't yet registered for Authorship to make a profile and start following it seriously.
Onsite optimization
For SEO, it is the first step to ensure the onsite optimization is perfect and needs constant changes to keep ahead of the race. Regardless of whether your website consists of products or has a blog posts, it is important that optimization be done for each page. This includes optimizing and ensuring that each page carries relevant titles, description, h tags, alt tags on the images, keywords, etc.
Add structured data to the website
Make sure your website has a structured and streamlined data available in terms of mark up (schema, microdata, microforms, etc). These mark up elements are highly effective in making search engines understand what exactly the product is about or what service you are providing to the users. Google has started adding snippets within the search results that carry information regarding the site on the SERP (search engine results page) and this structured format will only benefit your site further.
Understand and utilize Social Media
Social networks are a rage currently and should be used for achieving greater impact from the audiences you seek and drive search engine rankings as well. Content does a good job of putting out information but using social media to circulate this very content can be very beneficial when it comes to driving conversions. To begin optimizing SEO startegies, open a community pertaining to the company or product and reach out to fans and customers. Facebook, Pinterest, Twitter, Instagram, LinkedIn and many more sites are out there to help you boost your site ranking further.
SERP diversity
Google has been changing and updating its SERP results over the last year and organic results are appearing even lower than before. 2014 will only bring rise of this trend where Google will continue to it's search for articles and knowledge graph info.
Be Creative while Link Building
The Penguin update presented a chance for adding a flare of creativity in terms of link building. It also brought under the scanner all the current trends of using guest blogging, shallow content marketing, etc. In 2014 this will need a constant update in techniques and link building techniques will need huge amounts of creative PR and Big Data with the need of interesting and relevant news from the industry.
Need for technical SEO
Google has put many technical elements of SEO like site speed, mobile optimization and more relevant technicalities under the spotlight. Sites should have error free navigation and mobile websites should be taken very seriously.
Conclusion
2013 proved to be an important year for the SEO industry with the advent of such important updates by Google. Pay attention to the above points to boost your site rankings in 2014 and increase visibility too.
Is there something you'd like to add. Join in on the conversation by leaving your comments below.