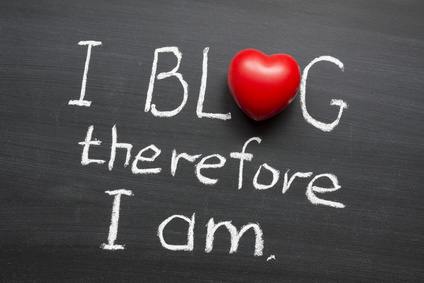 There are a lot of marketers out there that live and die by blogging or content marketing, I happen to be one of them by the way. Many business owners think it's too much work or that the financial return isn't worth the effort. This type of thinking usually comes from companies that
Didn't blog long enough to see the benefits and true value
Are looking for an instant return on their investment
Didn't provide enough value in their content
Neglected to properly track their blog visitors and conversions
I don't think blogging should be your only marketing method but it should definitely be added to the mix. Blogging plays a critical role in online marketing. Regardless of your business size or type, blogging should be an integral part of your branding and growth strategy.
Here are my top 3 reasons that support why I think every business can benefit from regular blogging.
Reason #1: It increases traffic to your website.
Having relevant and helpful content on your website is a great way to attract visitors. The number one reason people search the web is to acquire knowledge. People are thirsty for information and you want to be their go-to!
Reason #2: It grows your fan base.
Blogging, when done right, helps you grow your fan base. This will send a clear message to your target audience that says you are serious about what you do. Providing quality information will build both trust and loyalty.
Reason #3: A blog helps your search engine ranking.
Google no longer ranks websites solely on keywords. More focus is now put on the website's content. Google grades on quality, relevance, authenticity and consistency. If you're going to be blogging, you want your posts to be written for your audience and not search engines. The information needs to be constructed in a way that is easily read and understood.
Reason #4: It keeps you in front of your prospects.
Regular blogging keeps you in front of your customers. You know how the old saying goes "out of sight, out of mind". Not everyone that visits your site the first time around will be ready to make a purchase. Blogging gives them a reason to keep coming back. This is a great way to stay in front of your prospects so when they are ready to buy, you'll be the company they reach out to.
What components do all great blogs have in common?
Clean and easy navigation
Correct spelling and punctuation
Social media sharing ability
Call to actions
High quality images
Invitations that encourage your audience to join in on the conversation
Once you make the decision to blog, keep the following points in mind if you want your efforts to be successful.
It is very likely that you will NOT instantly see a shift in your search engine ranking or number of website visitors. There is no specific timeframe for seeing results; it varies from business to business. The goal is to stay positive and continue putting out great content.
Quality heavily outweighs quantity. It would be awesome if you could have a blog post published every day, but for most people, it's not very realistic. Put your energy towards giving your readers something of value and not just post for the sake of having a large number of articles.
Do you have any experiences with blogging that you'd like to share, good or bad? I've love to get your viewpoint so please take a moment to add your input in the comment box below.