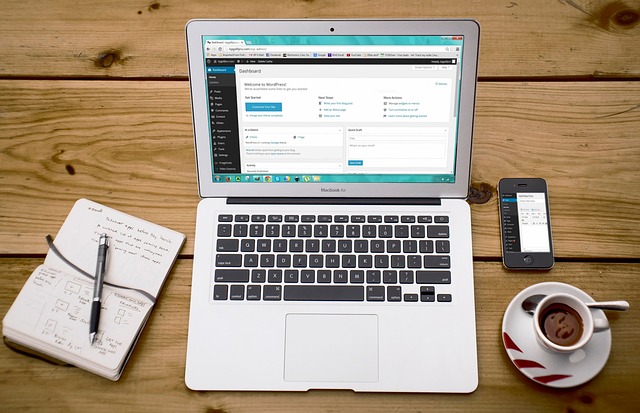 As a small business owner, it's important for you to be familiar with every aspect of your business. Even if you're not performing the task yourself, it's never a bad idea to know how things work to some degree. So your website is not the exception. You don't have to be a designer or developer but making basic changes should be on your list of know-hows. There are some awesome do-it-yourself website builder platforms out there, but for my clients, I always recommend WordPress.
In this article, I'm going to share with you why WordPress is at the top of my list. Now of course there is an exception to every rule, but for 9 out of 10 small business owners, WordPress is a top contender.
Here are 7 reasons why WordPress should be in the conversation:
Reason #1: Publishing New Content is a Breeze
One of the best features about WordPress is that publishing new content is a piece of cake. This is one of the most important aspects especially with everyone pushing content marketing. Content marketing requires you to create new blog posts, links, pictures, tips, etc. The interface of WordPress mirrors that of most word processors which makes it possible for almost anyone to publish new content without any coding experience.
Reason #2: Limitless Uses
WordPress has countless customization options. Your site can look however you want it to! There are thousands of themes available including both free and paid themes.
In addition to the huge amount of themes available, WordPress also has thousands of plugins available. For you this means unlimited possibilities in terms of functionality. There is darn near a plugin that can make your site do almost anything you want it to do. The beauty of this feature is that it's also less expensive because you're not paying a developer to create any custom coding.
Reason #3: Huge Community of Support
While WordPress is a free open-source, it has a huge community of support. If you get in a bind, it's not hard to find someone that can answer your WordPress questions or help you troubleshoot an issue.
Reason #4: Inexpensive
WordPress can be downloaded for free. What's cheaper than free? The only thing you'll need to provide is the hosting and most hosting companies out there have very affordable options.
Reason #5 Update from Anywhere
Did you know that your WordPress website can be updated from anywhere? The only thing you'll need is internet access.
WordPress Training for Beginners
If you're currently using WordPress or you're considering the software for your small business website, we have the perfect training for you. Check out our WordPress for Beginners Workshop, we host a class once a month in downtown Atlanta. Click here for more details.
Got Something to Add?
Would you like to share your experience with WordPress? Feel free to leave a comment below.
Thanks for stopping by,