Each Tuesday, we answer one question that has been submitted to us by our clients and awesome readers. If you have a marketing, design or virtual assistant question that you'd like us to answer, please send it to us using this link.
Why Your Website Needs a Sitemap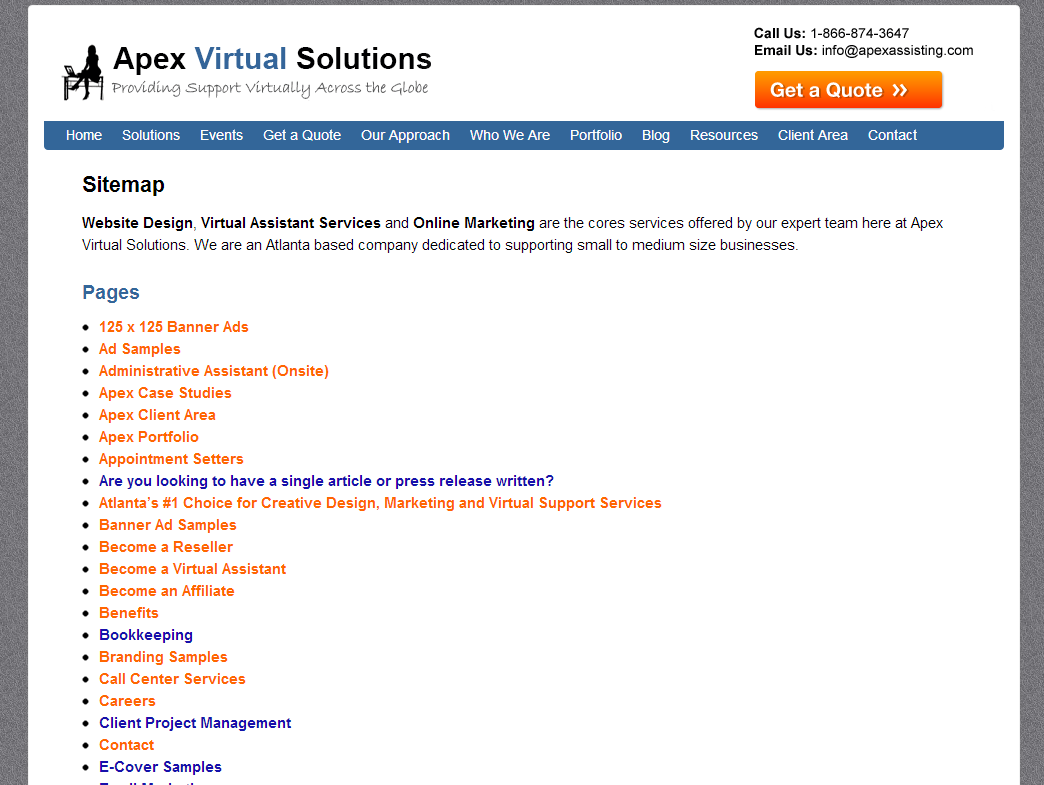 Is it really important for every website to have a sitemap? Yes, especially if your website is new or contains flash or Ajax! A website's sitemap is very similar to the table of contents of a book. It is a map of your website that provides a sorted list of all of the links to the pages on your website.
Sitemaps are important because they serve as a guide or directions to your online visitors. It saves them time and ensures that they find what they are searching for within your website.
Sitemaps are also used by search engines. Having an organized sitemap puts all of your page links in one place making it easy for the search engines to crawl your site. Since search engines rely on links to find the main pages of your site, a site map is a great way to get every page on your site indexed. The more pages you have indexed by the search engines, the higher your chances are of reaching a larger number of prospective clients.
For more great tips and awesome strategies that aren't posted on our blog, subscribe to our newsletter. Here we talk about small business challenges, new technology and creative ways to grow your business.