It's been a rumor for quite some time now that Google is going to start penalizing sites that are not mobile friendly. Techies around that globe have been warning their clients, some listened and others felt like it was some type of trick to sell more website design services. So is there any truth to this?
Google will be launching a new algorithm update that will impact sites without mobile capabilities in a major way!
According to the announcement posted on February 26, 2015 on its Webmaster Central blog, Google said:
"Starting April 21, we will be expanding our use of mobile-friendliness as a ranking signal. This change will affect mobile searches in all languages worldwide and will have a significant impact in our search results. Consequently, users will find it easier to get relevant, high quality search results that are optimized for their devices."
What does this mean?
In plain English, it means that if you want your website to keep working for you, it needs to be mobile friendly. If your website is not able to respond to different screen sizes and on multiple device types, Google will be penalizing your search rankings. All of the time and money you have invested in your SEO efforts will go down the toilet if your website isn't responsive.
Is your website mobile friendly?
Here are two ways to tell if your website is ready for the new update.
Google has a Mobile Friendly Test that allows you to test your website. All you have to do is enter your URL and click the analyze button. Once the test is complete, you'll get your results. A screenshot has been provided below for you to use as a reference.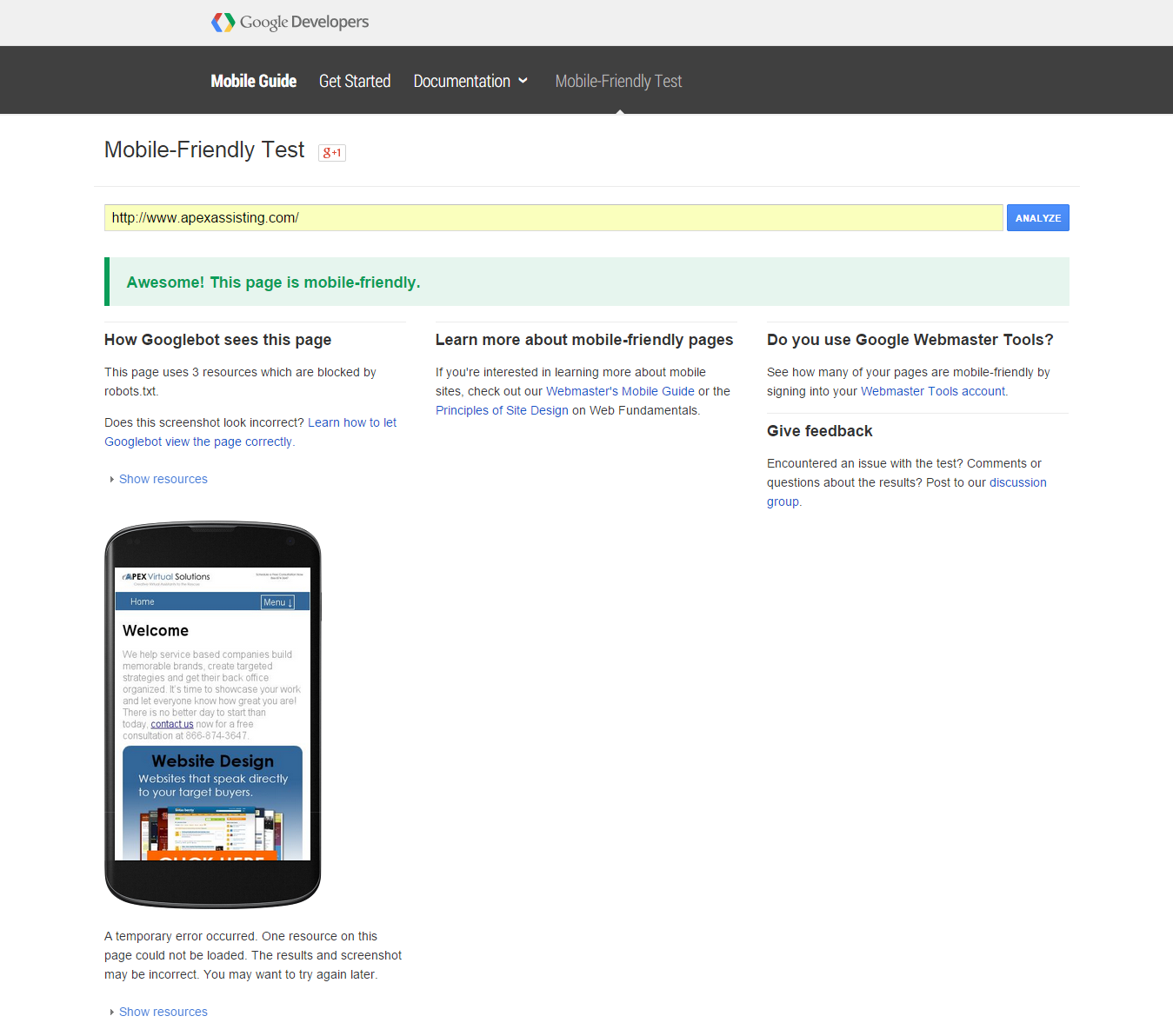 2. You can check your website by doing a Google search for the name of your company using your phone. If you're okay, you'll see a mobile-friendly tag under your company details in the search. Take a look at the image below to see what the mobile tag looks like (there is an arrow pointing to the tag).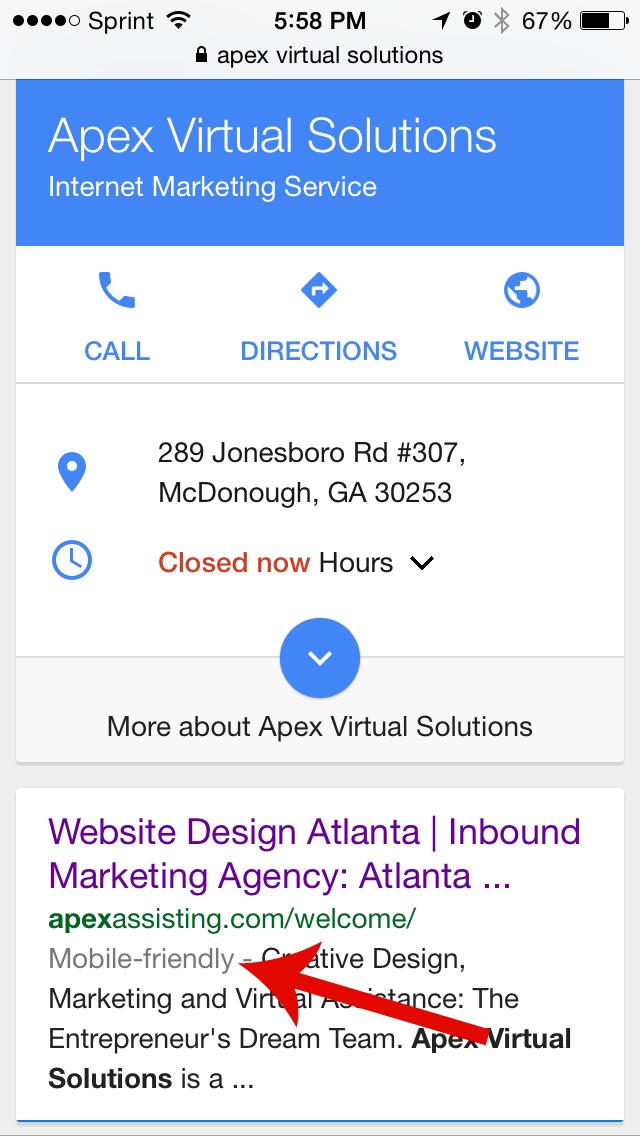 Take Action
If your website doesn't meet the new requirements, you need to start making plans to get it updated asap! If you're not that tech savvy or just don't have the time or desire to make the adjustments yourself, contact your preferred website design team today.
Need Help?
If you're not sure where to start, contact us today for a free consultation. We'll evaluate your website at no cost and help you create a plan of action.
Thanks for stopping by,