Create. Implement. Grow.
We help service based businesses build memorable brands with website design, strategic marketing & reliable back office support. It's time to showcase your work and let everyone know how great you are!
Apex Virtual Solutions is an Atlanta, Georgia based agency committed to helping small business owners and solo entrepreneurs develop and effectively execute strategic marketing plans that are consistent with their brand and provide measurable results using our expertise in inbound marketing and website design.
We are passionate about helping our clients become well-oiled lead generating, revenue pumping machines. Our goal is to work closely with you and your team to help you learn how to speak fluently to your target audience in a language that makes sense to them and encourages them to take action. There is no better day to start than today, contact us now for a free consultation at 866-874-3647.
What are some of the services we offer?

Why work with us?
We understand that small business owners don't always have a consistent flow of revenue. As a solution, we offer flexible packages terms and pricing to help you get what you need done when you need it done.
Every service that we offer revolves around revenue growth. Why you ask? It's because our clients depend on us to help them stay profitable. All of the strategies we create and implement are customized to fit the unique needs of your business.
You're not the only one that's ever been screwed. It's hard to find a company you can trust. We know how it feels to get let down by a company that's why we offer a guarantee with all of our services.
Thank you for helping me brand my business and increase my revenue!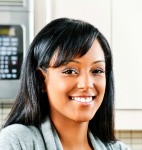 Sometimes it can be scary bringing in a company or person to help you with a business that you've put all of your time, energy and money into. Hiring Apex Virtual Solutions was the best investment I've ever made in my company. They helped me understand the true meaning of creating a brand and showed me how to connect on a deeper level with my target audience. The money I have invested in their services has increased my business revenue by 120%. Would I recommend them? HECK YEAH!
Samantha Spears
Spearhead Consulting