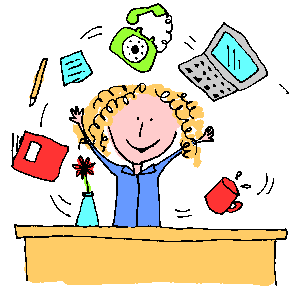 People everywhere have been spreading the word about virtual assistants. With the economy the way it is; it should definitely be up for discussion. What's the hype you ask?
Virtual Assistants (also called VA's) are highly skilled and trained independent contractors working from their own offices that partner with other businesses and professionals to help them succeed.
VA's have their own office equipment, necessary software, detailed skill set, and specific training to handle office management/marketing duties. They serve as virtual office administrators to their clients.
Partnering with a Virtual Assistant is very cost effective. You avoid having to pay salaries, payroll taxes, vacation pay, insurance, etc. With a virtual assistant, you only pay for the hours they work instead of paying an employee for a 40 hour work week. I've work in several offices and trust me when I say an 8 hour work day typically has about 3-4 hours of down time.